Empowering who you are,
transforming what you do
Blue Ocean Leadership Training (BOLT) is an innovative virtual leadership training program that integrates the Blue Ocean Leadership philosophy with the Co-Active Business Coaching method and the Emotional Intelligence Leadership styles concept, resulting in an action-oriented and empowering leadership training program.
Professionals participating in our online leadership training program will be more engaged in their jobs, have concrete tools they can use to shift the focus of their time and energy to become better managers, and to inspire others as true leaders.
The unique strength of BOLT lies in the seamless integration of the methodologies and in the experience, expertise and dynamic leadership skills of the program leaders, Lauren Mathys, Nathalie Baron, and Debbie Brupbacher.
What makes BOLT unique: blended learning structure & programs
Blended Learning Structure
This is a "virtual training program" which uses a blend of individual e-learning online with a virtual classroom and group/collective tools with support and knowledge from world-class expert trainers and coaches offering the same engagement, personalization and networking benefits of an in-person course with the convenience, cost and time efficiency of an online offering.
Program Content
The core of the program is inspired by Blue Ocean Leadership, a published, internationally recognized and innovative approach to leadership. We take it a step further by seamlessly combining several best-in-class coaching and leadership frameworks to achieve transformative change and leadership empowerment.
Our unique, results-oriented training program has a visible, positive outcome evidenced by more engaged employees across all organizational levels.
Blue Ocean Leadership Methodology
The core of our program is inspired by Blue Ocean Leadership methodology, which we seamlessly integrate with other world-class coaching and leadership frameworks. Blue Ocean Leadership is a published, internationally recognized and innovative approach to leadership developed by INSEAD professors W. Chan Kim and Renee Mauborgne. It differentiates from conventional leadership in 3 key ways:
1
We focus on the specific Acts & Activities managers should undertake to be effective, engaged, and results-oriented leaders.
2
We link our training to the business environment and marketplace in which managers must perform.
3
We focus on building leaders across all levels of the organization, not just the traditional "C-level" leaders.
Who is BOLT training for?
Blue Ocean Leadership Training is for managers in international companies who have a few years of experience under their belt and big dreams for their future career.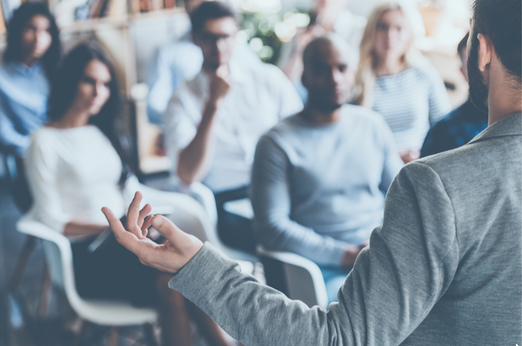 Is Blue Ocean Leadership Training right for you?
Are you a leader of a team, an organization or a start-up in search of ways to boost your performance?
Have you read a number of business and leadership books and articles but still can't figure out what your next steps are to become a better leader?
Are you looking for ways to explore your leadership potential?
We will help you take responsibility for your leadership development and give you practical tools and a plan for success. We will help you turn your leadership into action and get recognition.